SPOILER WARNING

This article contains spoilers of important plot details regarding the plotline of OMORI.

---
BLACK FOREST 2

BGM
BLACK FOREST 2, also known as LOOPING FOREST, is a one of the five primary BLACK SPACE 2 locations in OMORI. It can be accessed through one of the doors in the BLACK SPACE 2 hub, only on the OMORI ROUTE.
GEOGRAPHY
A black and white forest, smaller than BLACK FOREST 1. It's overall layout resembles a maze-like forest than loops around. Several entities like a crudely drawn MARI and an UFO can be found floating around here. There is a radio that will play seemingly random songs with static in between them. There's several boxes that describe SUNNY's guilt over what he has done. A large piece of steak blocking the path that OMORI has to eat. After consuming it, OMORI is given the inability to run for a short amount of time, as he is "too full to run."
The place seems to be filled with LITTLE ONES and sometimes, SOMETHING can be seen emerging within the trees. In addition, KEL can be seen running around. Bumping into him just makes him say "Hi OMORI!" for a brief second. A ladder reaching into the clouds which takes you to a cloudy hallway HEADS LOOKING UP with a phone and creepy tall figures. There is also a creatures known as SWUMPHART, a thing that resembles SWEETHEART with exaggerated features and weird speech can be also found.
There is also mirror to play hide-and-seek by yourself. After playing for enough times, the mirror will shatter and release an alternate version of OMORI, deemed SHATTERED OMORI. After this, the screen fades to black and SHATTERED OMORI counts down, starting another round of hide-and-seek with a dark vignette around the screen and a sudden lack of music. If caught, SHATTERED OMORI becomes a measly pile of broken glass that can deal damage to OMORI but never kills him, instead leaving him at 1 HP.
A radio that will play a track containing a morse code. Lastly, there is minor area featuring few bits of the ☐☐☐ snack. Roughly in the middle are neatly aligned school desks in a three-row formation. Interacting with the middle-bottom one will cause OMORI to sit down and faceless people to stare at him. Interacting with blackboard will cause it to move, revealing a letter. Interacting with this letter will warp you to the AUBREY SCHOOL AREA.
NOTABLE AREAS
HEADS LOOKING UP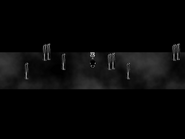 HEADS LOOKING UP is a narrow horizontal pathway featuring multiple poorly-drawn MARI heads from the BACKYARD AREA. It can be accessed by finding a ladder located north of the starting area. Going up the ladder leads OMORI to this subarea. All the player can is walk left or right to navigate through the area. Interacting with the fifth MARI head on the left will transport OMORI into the DEVELOPER ROOM from the TOWN AREA.
Moving towards the left side will leads you back to BLACK FOREST 2. In the center features a telephone surrounded by the many heads. Interacting with it will spawns a large speech bubble that'll follow OMORI, with seven of them total:
"BILLS BILLS BILLS"
"WE HAVE COME TO COLLECT"
"INSURANCE??"
"I KNOW WHAT YOU DID"
"I'M A LOSER"
"CONGRATULATIONS YOU WON!!"
AUBREY SCHOOL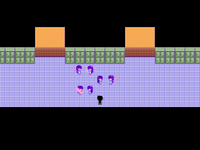 The AUBREY SCHOOL area is an outdoor classroom with very odd things happening at every seat. It can be accessed near the classroom featuring neatly aligned school desks in a 3x3 formation. Interacting with the bottom middle seat allows OMORI to sit down. Sitting for a few seconds will cause the screen to darken as multiple faceless figures stare at OMORI.
Interacting with the back side of the blackboard causes it to move backward, revealing a love letter. Interacting with this letter teleports OMORI to a school hallway full of AUBREYS that want to go on a date with him. A STUFFED TOY blocks the way back at the start. Each time OMORI passes an AUBREY clone, she will talk to him before joining his party. Once OMORI reaches the end of the hallway, one of the AUBREYS will exclaim that she wants to be one to date OMORI.
With no other choice left, the AUBREY clones fight each other to death to win OMORI's heart. The battle soon reaches its climax once there's only two AUBREYS standing. They will ask OMORI to pick one of them. Choosing either option returns OMORI back to the classroom area, revealing the entire sequence to be a result of OMORI dreaming once again. This event can only done once normally.
The player can find this area again through an alternate entrance (See ALTERNATE ENTRANCES).
SHRINKING ROOM
The SHRINKING ROOM is a narrow room with walls that close in on you. It can be accessed by entering a black door within a hidden pathway located south of the classroom area.
From there, OMORI entering the door brings area to this area. Despite the room shrinking itself, OMORI can still move up to the door to enter the next room. Like with the SMALL ROOM WITH A LADDER and SMALL REPEATING ROOM, the monochrome room resembles the ones from SUNNY'S HOUSE.
VERY SMALL ROOM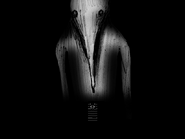 The VERY SMALL ROOM is a small room featuring nothing an empty black void. It can accessed by entering through the door from the SHRINKING ROOM. Doing so will transport OMORI there.
Once OMORI enters the door, he'll find himself standing on a platform face-to-face with an ominous, large creature known as LONGSNOUT up in front of him. This creature can also be found on one of the BLACK SPACE sketchbook pages.
It will do nothing but silently stare at OMORI. Heading backwards will allow OMORI to exit, warping him back to the forest, where he can obtain some ☐☐☐, a snack from THE DOCKS.
GARDEN EDGE
The GARDEN EDGE is a small room connecting BLACK FOREST 2 to the garden of SWEETHEART'S CASTLE. It is located behind the vines of SWEETHEART's garden, revealing a part of BLACK SPACE slowly merging into HEADSPACE. Multiple GARDENER MOLES and MARSHAS can be seen trying to hack down the vines. It can be accessed normally through a secret pathway near the area featuring a dark-colored pond and some grotesque looking flowers.
Doing so will reveal a black door that be interacted with. Doing so brings OMORI to this area, where a slow-pitched version of SWEETHEART's garden theme plays in the background. OMORI cannot interact with the vines, and can only head backwards to exit the area. There is another alternate entrance to this area, which can be done after resetting HEADSPACE (See ALTERNATE ENTRANCES).
ALTERNATE ENTRANCES
Interacting with the front of TV GIRL'S HOUSE with the UNIVERSAL REMOTE will transport OMORI to the school hallway of the AUBREY SCHOOL area. This can be done once in OTHERWORLD CAMPSITE.
Interacting with the vines in SWEETHEART's garden on ONE DAY LEFT of the OMORI ROUTE has an 10% chance of transporting OMORI into the area behind it, known as GARDEN EDGE.
CHARACTERS
GALLERY
TRIVIA
Like in BLACK FOREST 1, RED HANDS can occasionally show up here. Attempting to walk towards them will cause them to move away into the shadows.
Interacting with many objects of this room will reveal some of SUNNY's inner thoughts about his guilt or the text You are afraid. This could indicate SUNNY slowly losing his mind as his inability to confront the truth slowly consumes him.
The morse code played when interacting with the radio reveals some leitmotifs from previous areas such as LAST RESORT. The very end of the code reveals a faint BGM of SUNNY playing his violin for the duet he could've done with MARI.
SITE NAVIGATION