Hi, I'm HUMPHREY! Your all-access pass to HUMPHREY A.K.A. SLIME GIRLS LAIR.

— HUMPHREY
HUMPHREY is a character and NPC in OMORI. He serves as the final mandatory boss for the HEADSPACE segments of the game.
PROFILE
APPEARANCE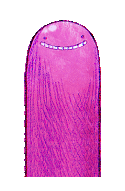 HUMPHREY is a light blue whale and constantly wears a smile that shows his teeth. He appears to have small bumps along the top of his head. His tongue is also long enough to be stretched out and anchored on the boardwalk to be used as a bridge into his insides.
He can be interacted with even while inside of him through the numerous buds in his insides. While they are able to move individually, they appear to all belong to HUMPHREY's collective consciousness.
The insides of HUMPHREY are mainly pink, with his intestinal liquids being green. HUMPHREY's liquids inside MOLLY's sector is blue, the liquid inside MEDUSA's sector is green, and the liquid inside MARINA's sector is reddish.
PERSONALITY
HUMPHREY can be interacted with his insides through buds. Each bud seems to be tasked with something by the SLIME GIRLS or just there to fill the emptiness of his gut with mundane activities, such as games and relaxing. He appears to be easygoing and fun-loving, shown especially in MEDUSA's lab by how he has designed games that can be played inside himself. He can also be careless and prone to mistakes, demonstrated mainly in MOLLY's lab. His buds appear to be afraid of MARINA, as she uses them as test subjects.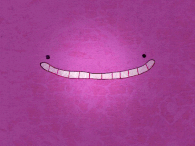 However, he is easily overwhelmed by his hunger for clams. If he is unable to eat clams, he resorts to eating anything, including the SLIME GIRLS, and even turning on the party to satiate it. He is extremely sadistic, toying with OMORI and his friends and telling them that their struggle is futile. He also has a habit of speaking in rhymes during his boss fight as well. He also contains skeletons in his gut, which are implied to be the remains of past visitors who did not make it out alive.
BRANCH CORAL states that HUMPHREY has lived for so long that he lost his sense of morality, explaining why he was so quick to decide to devour OMORI and friends despite being friendly to them earlier. This implies that HUMPHREY may have been kinder and more empathetic in the past.[1]
STORY
BOTH ROUTES
The player will meet HUMPHREY on TWO DAYS LEFT for both routes, after they make their way though the twist and turns of the DEEPER WELL chasing after SWEETHEART. HUMPHREY notes that they are not the first guest, and invites the team into his insides to continue their pursuit of SWEETHEART. After reaching each of the SLIME GIRLS' sectors and watching SWEETHEART's dissatisfaction with each of them, they obtain a SLIMY KEY CARD. Feeding this to HUMPHREY will allow them to go deeper into his insides.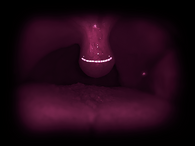 The SLIME GIRLS soon confront SWEETHEART for payment, most likely to be used to feed HUMPHREY. SWEETHEART bolts, but HUMPHREY stops her, noting that she has no money, and that he is getting hungrier. The SLIME GIRLS attack the party for payment, however, they are defeated. With no clams to feed on, HUMPHREY swallows the SLIME GIRLS and attempts to eat the player next, initiating a boss fight.
After he is defeated, the player is ejected from him via his blowhole. HUMPHREY then says he is going to take a nap and sinks down, leaving him inaccessible.
OMORI ROUTE
The player can return to him on the OMORI ROUTE after receiving the GIANT CHECK on ONE DAY LEFT. HUMPHREY will eat the GIANT CHECK, and with his hunger satiated, he allows the player back into his insides to continue to explore. This gives the player access to the BOSS RUSH in MOLLY's lab, each of the SLIME GIRLS' side quests to restore their bodies, and the ability to fight ROBOHEART, MUTANTHEART and PERFECTHEART.
BATTLE
HUMPHREY has no emotional gimmicks like the other major bosses before him. Instead, he specializes in brute force. It is recommended to be around level 30 when you start the fight.
This is one of the longest fights in the game, but you'll also start the battle with a fresh party so there's no need to expend items to recover after beating the SLIME GIRLS.
For tips and strategies on how to defeat him, see the following pages down below for the phases of his boss fight.
For his unused variant that was cut out from the game, see the page SINGLE HUMPHREY.
QUOTES
I say that MEDUSA's experiment has a fourteen times seven plus forty-four divided by eleven minus two percent chance of success!

— HUMPHREY
I fucking love air-conditioning.

— Humphrey (if WTF VALUE is 13)
GALLERY
BOSS
SPRITES
ARTWORK
TRIVIA
HUMPHREY is one of the three great creatures of HEADSPACE alongside ABBI and the BIG YELLOW CAT.
In the game's files, HUMPHREY is sometimes referred as WHALEY.
HUMPHREY as a character and setting can be taken as an allegory for HEADSPACE and SUNNY himself. Just as HUMPHREY spends his time inside of himself playing with other versions of himself, SUNNY does the same just inside his dreams, where all the characters of HEADSPACE are not real and just parts of SUNNY, inside of his mind.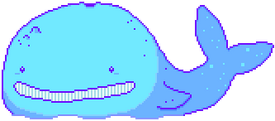 In the demo, HUMPHREY was originally placed near a lake in VAST FOREST with WEEPING WILLOW. When speaking to HUMPHREY from there, he will simply introduce himself and comment on how WEEPING WILLOW's tears is what formed the lake for him to reside in.

HUMPHREY's design in that build was also slightly different, notably possessing pupils and a more livelier expression on his face than his current depiction in the full release of the game.

His pre-boss fight cutscene shares the same BGM with the SOMETHING IN THE WATER boss fight (Thalassaphobia).
HUMPHREY's entry in the FOE FACTS! journal is the only entry in the game to include input from a NPC.
HUMPHREY's name may be a reference to Humphrey the Whale, a humpback whale which twice deviated from his Mexico to Alaska migration by entering San Francisco Bay.[2]
There is an item found in the REAL WORLD called the "Hungry Humphrey Book" that can only be found on the OMORI ROUTE, likely serving as an inspiration for character's presence in HEADSPACE. This book may be a reference to two real-life children's books:
REFERENCES
SITE NAVIGATION