We're Getting Mutants in the MCU - The Loop
Play Sound
SPOILER WARNING

This article contains spoilers of important plot details regarding the plotline of OMORI.

---
BASIL's most precious belonging.

— PHOTO ALBUM
PHOTO ALBUM is an important item in OMORI and the most prized possession of BASIL. Three versions of the photo album are known to exist: the HEADSPACE photos, the FARAWAY TOWN photos, and THE TRUTH.
HEADSPACE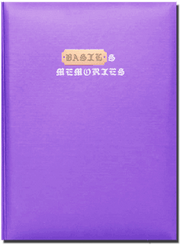 This album contains the memories of OMORI and his friends in HEADSPACE. The photos inside are viewed during the PROLOGUE, and the album remains in BASIL's possession when he is banished to BLACK SPACE. It can only be looked at once more in his company after rescuing him in the OMORI ROUTE.
In addition, a new update for the official OMORI website features a new interactive HEADSPACE game, which includes six new polaroids. In the console releases of OMORI, these polaroids appear in BASIL's album once HEADSPACE is reset in the OMORI ROUTE with new text descriptions. Upon close inspection, the text of the new polaroids reveals that the group's memories were altered to make them believe that BASIL had never gone missing.
GALLERY
REAL WORLD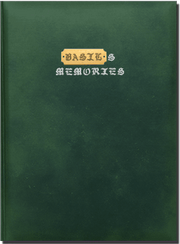 This album contains the memories of SUNNY and his friends in the REAL WORLD. The photos that belong to it are kept by different people and are re-collected throughout the story. This album can be only be viewed when in possession of SUNNY. It can be viewed by pressing Q or LB, or by using it in the menu.
GALLERY
THE TRUTH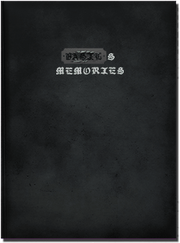 This album is a representation of SUNNY's and BASIL's memories. The text on the overview of the album is usually blurred and unreadable in normal gameplay, but can be viewed from the game files.
GALLERY
GALLERY
CONCEPT ART
MEMORY LANE PHOTOS
SCRIBBLED PHOTOS
CONSOLE LAUNCH TRAILER
EXTRAS
TRIVIA
The descriptions of the real world photos confirm that, in the year it documents, April 9th, June 21st, and September 9th are all school days, and that March 9th and March 10th are a Saturday and a Sunday, respectively. Within OMORI's implied time period, the only years which fit all of these requirements are 1991, 1996, and 2002.
While most of the FARAWAY PHOTO ALBUM's missing photos are manually placed back in the album on ONE DAY LEFT, two photos - the group reading a CAPT. SPACEBOY comic, and everyone's shoes in a circle - do not get put back by the player. These photos are missing when the album is first obtained, but once the cutscene in AUBREY's room begins, the two photos appear to have already been added without any player input.
In the OMORI Console Launch Trailer, the three scenes that BASIL takes photos of are directly based on some photos that appear in the DW PHOTO ALBUM. The last few seconds includes a brief shot of a photo BASIL doesn't recall taking before he gets consumed by SOMETHING.
THE TRUTH photo album is referred as BlackSpace Album in the game's data.
SITE NAVIGATION