WHITE SPACE
BGM

WHITE SPACE a location in OMORI. It is the the room/area in which OMORI primarily lives/exists. Everything is bright white; there aren't any walls. A black lightbulb hangs from the ceiling… wherever it is. There's a floor but it's always cold.
This is the area where you begin your story.
GEOGRAPHY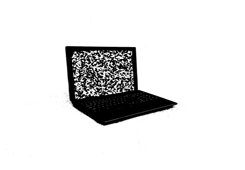 OMORI starts off inside WHITE SPACE. A LAPTOP, SKETCHBOOK, TISSUE BOX, CAT, LIGHTBULB, and DOOR are immediately in view.
Traveling outside of the room in WHITE SPACE spawns HANDS that will follow OMORI. Coming into contact with HANDS or with the outer extremities of WHITE SPACE will cause the game to fade out and send the player back to the center of the room.
STORY
Am I in your way? I'm so sorry. I'll move over.
---
To progress with the game, OMORI must interact with the CAT, SKETCHBOOK, TISSUE BOX, and LAPTOP in any order. Doing so will drop a KNIFE into a random location inside WHITE SPACE. Obtaining the KNIFE allows OMORI to enter the door into the NEIGHBOR'S ROOM.
WHITE SPACE
CHARACTERS
ENEMIES
ITEMS
TRIVIA
The WHITE SPACE was conceived with the original blog. Containing essentially the same items in the game, the only thing that did not carry over into the demo is a window and a blanket.
There is a movie that is supposed to play when you stare at your LAPTOP, but for some reason this does not happen in the April demo release.